Leadership Values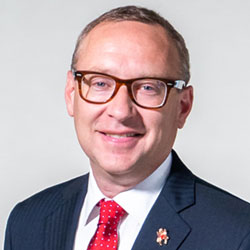 To the members of the Spider community:
As we embark on this journey together, I believe I owe it to all of you, who have done so much to shape this fine institution, to give you a sense of how I plan to lead.
In particular, I would like to share with you some of my guiding values.
Integrity. Everything we do should be done honestly, objectively, fairly, and by the book. I cannot stress this enough. Indeed, if we are to fulfill our mission of preparing students for responsible citizenship and leadership, we must now and always model integrity.
Transparency. We are all better off when all University constituents are well-informed. To that end, I pledge to always be as transparent with you as I can. This does not mean we can discuss private matters or the details of things such as individual personnel decisions. But I have worked hard throughout my career to be transparent and will continue to do so.
Effort. Working hard is important, plain and simple. I think that our outcomes are some function of ability, effort, and luck. I can't do much about my luck, but I can control my effort and strive to improve my abilities. So, I work very hard, and I respect hard work. But I don't expect anyone to sacrifice their well-being. We must strive to find balance, which brings me to my next value.  
Well-Being. If the pandemic has taught us anything, it is that we must always take time to care for ourselves and look out for one another. That is why I intend to continue the University's good work of fostering a culture of well-being. We are so fortunate to have a beautiful new Well-Being Center and excellent programs such as UR WELL. I will strive to model behavior that speaks to our university's focus on well-being.
Inclusion and Belonging. To speak of a true community is to speak of an inclusive community in which all members can achieve an enormous sense of belonging. This is a particularly salient issue at our university and in our country. We should all be proud that our students increasingly hail from diverse backgrounds; represent diverse beliefs; and come from all over this nation and planet, as do our staff, faculty, and alumni. But there is more work to do. I intend to build on the University's good work ensuring everyone feels a true sense of belonging — and ask that you join me and embrace this endeavor as a shared responsibility.
Collegiality and giving the benefit of the doubt. I believe being kind, caring, empathetic, and patient as much as possible is essential. People are often so busy that we sometimes work at cross purposes and don't hear one another. Universities can and must serve as models of constructive dialogue, especially across difference. As is often the case in complex institutions, not everyone here agrees on everything — and that is good — but everyone cares and wants to make Richmond even better. I believe the best way to do so is to make it better together.