Defending the 'right to be here' on campus
President Crutcher penned an opinion piece for The Hechinger Report about the disagreements and debates that foster change.
Spider Talks: Astrophysics and Big Data
Astrophysicist Jack Singal is a physics professor whose research focuses on our universe. A major theme of his research is light — both the kinds our eyes can and can't see.
University of Richmond Update
Read President Crutcher's latest update to the University of Richmond community.
The Strategic Plan: "Forging our Future, Building from Strength"
Under President Crutcher's leadership, the University is embarking on the implementation phase of the strategic plan. Richmond's future will be shaped by the plan's five pillars: academic excellence, access and affordability, thriving and inclusive community, alumni engagement, and stewardship in a changing world.
"
"
Students learn best not only when they're challenged to tackle hard questions and engage viewpoints different from their own, but when they're also taught to have these conversations in thoughtful ways. Institutions of higher education are uniquely positioned to model substantive and civil disagreement. Dr. Ronald A. Crutcher
Recent essays
Academic excellence, in their own words
President Crutcher talks with faculty about the ideas that inspire them.
On listening
The importance of listening as a strategy for engaging meaningfully with one another.
A better path
Universities have an important role in how we talk to and differ from each other.
The value proposition
Some of my most consequential financial decisions have involved recognizing true value.
On labels
How others see us can have a profound effect on how we see ourselves.
On selflessness
Selflessness is less about what we do as a society than about who we are.
Videos Commencement 2018
The University of Richmond's Class of 2018 is heading to coveted jobs and graduate schools all over the world. But as any alum will tell you, the Spider connection is for life. Astrophysics and Big Data
Astrophysicist Jack Singal is a physics professor whose research focuses on our universe. A major theme of his research is light — both the kinds our eyes can and can't see. His work helps us understand all the things that make up the universe. Writing and Thinking Critically
Joe Essid directs the university's writing center, and writing across the curriculum program. As a scholar, he studies changing patterns of literacy, and how technology alters notions of good writing. He's also the campus beekeeper. Chemical Biology and Cancer Research
Chemistry professor Julie Pollock is a chemical biologist who focuses on developing programs that advance public health and medical research. Her primary focus is on cancer. Specifically, understanding how cancer develops and progresses. Pollock prides herself on her work with undergraduates, who she involves in every aspect of her research. Modern U.S. History and Civil Rights
Professor Julian Hayter says today's students often lack a deep knowledge of the history of the 20th century and the forces that came to define the American City during this time. He uses contemporary issues, such as civil rights and historical monuments, to help students better understand the forces that shape how politics truly operate. Anti-Corruption Law and the Olympics
The Olympic Games provide a fascinating case study to how various countries address the reality of corruption. Professor Andy Spalding uses the games to help his students better understand the impact and role of anticorruption at the international level. Happy Holidays from the University of Richmond Behind the Scenes: Klemperer Trio Rehearsal Sharp Series Lecture with Dr. Crutcher (Feb. 28, 2016)
Spiral Up: Lessons in Music, Leadership, and Liberal Education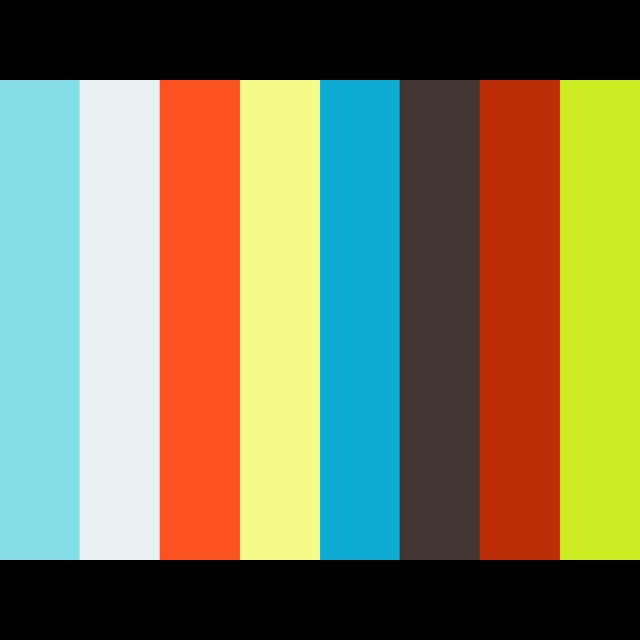 Sharp Viewpoint Series: Ed Gillespie (R) and Ralph Northam (D)
A conversation with the candidates for the Virginia Gubernatorial Race. University of Richmond Holiday Greeting
Warmest wishes for a wonderful holiday and a happy new year. (2016)